Sun Agro is known for its quality, integrity, and customer satisfaction. In the world of Sesame, we have made our mark through constant supply, consistent quality, improvement & upgradation since 35 years to our customers. Since our inception, we implemented Food Safety Management Systems that has evolved into a sophisticated system by harnessing major improvements and slightest tweaks that are called for.
To meet our customer expectations, we use the advanced technical expertise & modern facilities. This enables us to build and maintain a good record amongst our stakeholders around the world (click here to see our presence).
Our products are natural, with NO preservatives, NO additives, ALL 100% natural. Gluten FREE! Yes, our products are carefully sorted, tested and clearly marked gluten-free. Our products are treated to eliminate microbial risks of naturally occurring food products such as seeds or such edible parts of plant.
We roast our seeds/nuts by automatic machines in controlled batches, all-natural, made right here in Gujarat, in the fertile lands of India, and most importantly of course, always made with love!
Sun Agro's roasted sesame are crafted with precision and care. Each order begins with the sorting of highest quality seeds/nuts, and only the finest, all-natural ingredients, including chickpeas of our hummus mix for instance. We then slowly roast the seeds/nuts in controlled batches, in an authentic, traditional kettle, to perfection. The delicate roasting process of hulled sesame seeds involves super expertise of our craftsmen with a perfect execution of uniform heat-distribution to arrive at finely treated seeds that have no burnt or discolored seeds unlike any you have experienced before.
Thank you for choosing Sun Agro!
About other Brand
'Kanha Foods Inc.' is a company under the flagship of Sun Agro, which is an innovative food company having presence of exporting products to the USA and stand as exclusive distributor of GS Dunn (www.gsdunn.com) in the region of India (South Asia).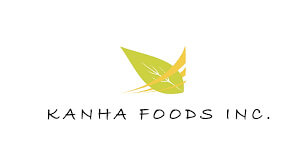 "To fill daily lives with healthy and flavourful eating experience."