History
Established in 1985, we are a family run organization with a commitment to provide higher grade and safe quality food!
Our team including top management revolves around and focused on doing best that we are
good at – to produce and deliver goodness of food to the world.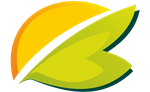 Sun Agro's organization is based on passion to serve and reach out to the world. Each leader in our divisions is well qualified, thorough professional and dedicated to our mission/vision. Our team members are scrutinized well before enrolled in to board with criteria based on qualification and experience, at the same time complying with all the statutory labour laws of the country. We strictly say NO to child labour.
Being pro-environmental organization, Sun Agro takes utmost care that our production facilities run on energy saving systems. Our training and audits not only include food safety audits but also for energy (electricity & water) conservation.
Our directors walk extra mile for inculcating professional ethics, educating soft skills, and overall wellbeing of the Sun Agro community. We encourage fair trade and fair price in the industry.
CSR
The promoters of Sun Agro time and again contribute to the betterment of the society in form of donation to below noble organizations.